Communities
---
Pewaukee Real Estate and Homes For Sale
Real Estate Price Ranges
Single-Family Homes: $229,900 - $1,219,000
Condominiums: $180,000 - $1,740,000
County: Waukesha County
Web Site: www.cityofpewaukee.us/

City of Pewaukee
Census 2021 Population Count (estimate): 15,945
Village of Pewaukee
Census 2021 Population Count (estimate): 8,195
Pewaukee Real Estate

Pewaukee real estate has increasingly grown in popularity over the years. Fifty years ago, many people in Milwaukee used the area for vacation destinations as they had cottages on the bustling Pewaukee Lake. As urban sprawl has occurred, many of those cottages have been replaced by elegant lake homes intended for year-round use. Concurrently, many of the farms that once consumed the land in the Pewaukee area have been converted into very nice and popular subdivisions.

Pewaukee real estate has many flavors. Here you can find historic homes as well as modern newly developed ones. Single family homes are usually priced between the mid $100Ks to over $2M. Pewaukee condos are available in the area. Most are priced between the low $100Ks through about $1M. There is also a small selection of duplexes in Pewaukee. These generally are priced between the upper $100Ks to around $500K.

The focal point of recreation in the Pewaukee area in Pewaukee Lake. This lake is one of the biggest in Wisconsin for recreational boating. It is almost 2,500 acres and has Bass, Muskie, Northern Pike, Crappie, Bluegill and Perch for the fishermen. Pewaukee also has a number of parks for that accommodate organized programs as well kids in need of a jungle gym.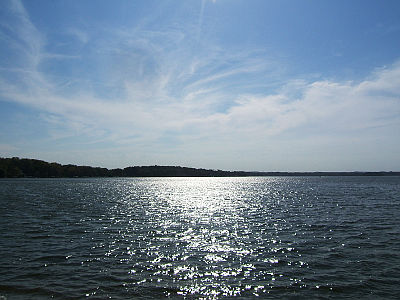 Pewaukee Real Estate For Sale - Single Family Homes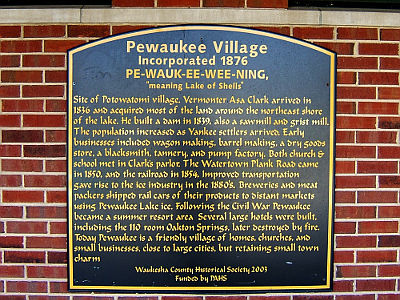 Pewaukee Real Estate For Sale - Two-Family Homes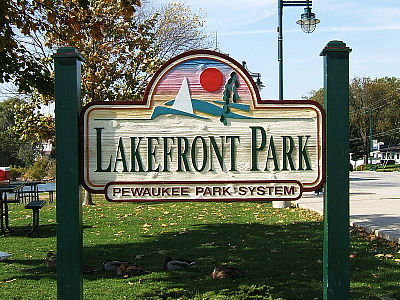 Pewaukee Real Estate For Sale - Condos
This product uses the Census Bureau Data API but is not endorsed or certified by the Census Bureau.