Communities
---
Cedarburg Real Estate and Homes For Sale
Real Estate Price Ranges
Single-Family Homes: $235,000 - $1,250,000
Condominiums: $269,900 - $799,900
County: Ozaukee County
Web Site: www.ci.cedarburg.wi.us/

City of Cedarburg
Census 2021 Population Count (estimate): 12,400
Cedarburg Real Estate

Charming is an understatement when it comes to Cedarburg real estate. Here, old meets new. Cedarburg is a one time small town turned suburb through urban sprawl. Located about 20-25 minutes from downtown Milwaukee, real estate in Cedarburg is considered very desirable because of all the community offers.

Like many cities with historic roots, Cedarburg real estate comes in many flavors. The area has well-maintained historic homes through new construction. Within Cedarburg, there is also a variety of levels of homes. It is possible to find homes in the mid to upper $100,000s while you can also find homes up around $1,000,000.

There are a number of features and amenities that make Cedarburg real estate so popular. Despite its boom in new construction, Cedarburg has held on to its historic downtown area. This area is full of quaint shops that make shopping in Cedarburg a special event. There is also a lot of nice architecture in downtown Cedarburg. The Cedar Creek runs through Cedarburg which makes for some of the area's many scenic landscapes. There are also a number of parks for children in the area.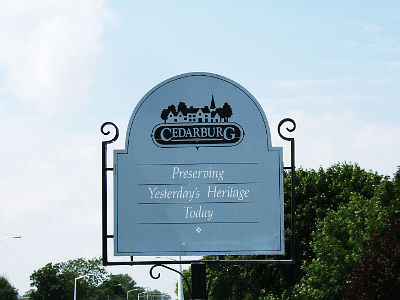 Cedarburg Real Estate For Sale - Single Family Homes
Cedarburg Real Estate For Sale - Two-Family Homes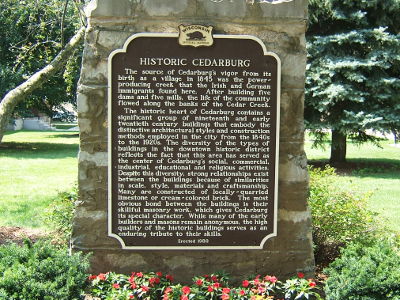 Cedarburg Real Estate For Sale - Condos
This product uses the Census Bureau Data API but is not endorsed or certified by the Census Bureau.